LoJack® GPS System Recovers Two Stolen Vehicles Totaling $180,000 in Dallas, Texas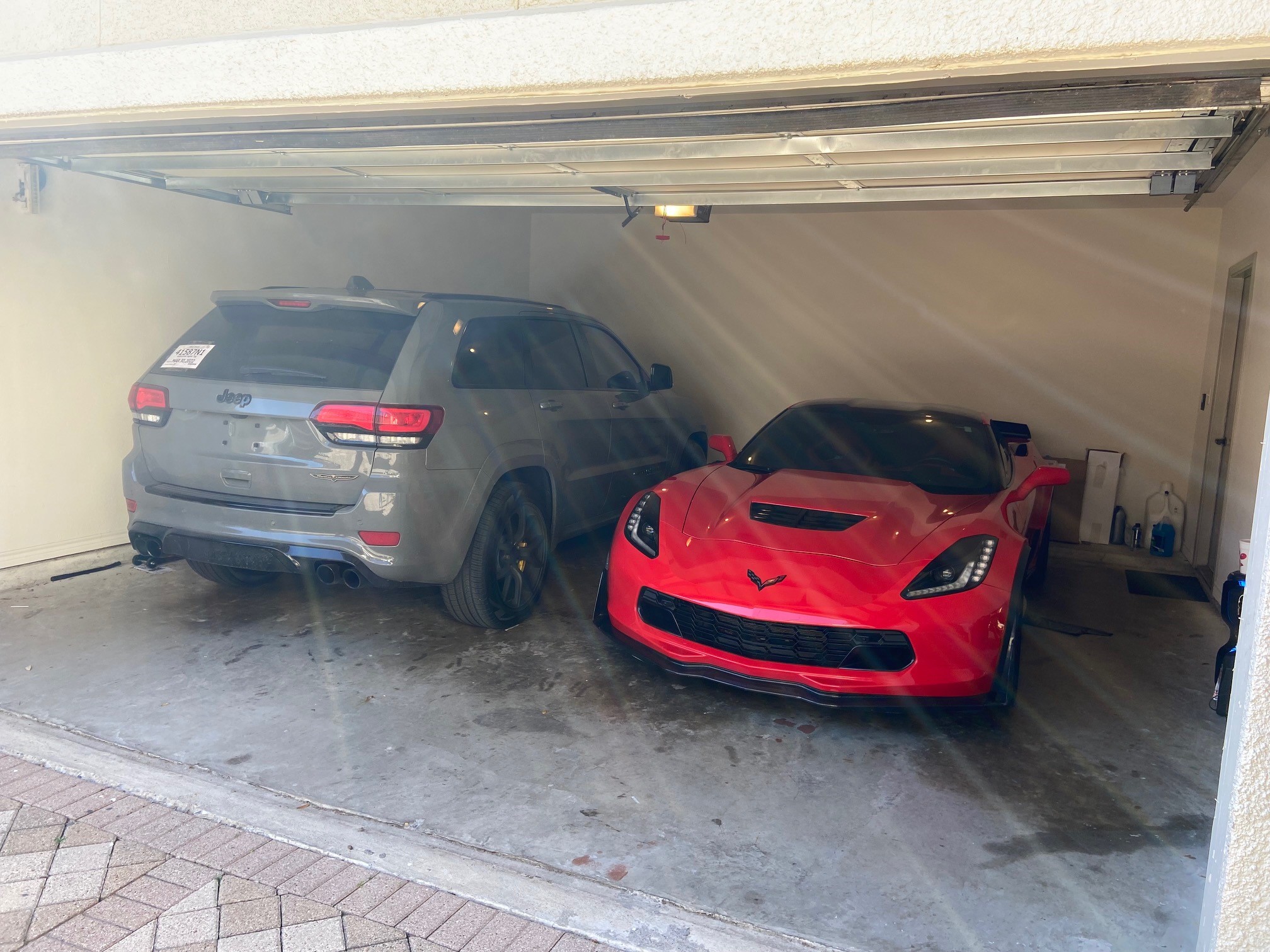 LoJack's connected car technology turns two vehicle thefts into successful recoveries. In a recent case, two high-performing vehicles, totaling $180,000, were stolen by a repeat criminal. Fortunately, LoJack's leading nationwide GPS solution was installed, and the police were able to locate the vehicles hidden at the criminal's residence.
Repeat Car Thief on the Loose
On March 31, 2022 at 10:45am, Detective Stacy with the Dallas PD Auto Theft Salvage Unit was contacted by Detective Corwin with the Arizona Department of Public Safety regarding a stolen Jeep Grand Cherokee Trackhawk. Fortunately, the Trackhawk was equipped with LoJack, and law enforcement was able to use the live vehicle location feature to discover that the Jeep was in the North Central area of Dallas, Texas.
Officers investigated the residential community and spoke with the maintenance and office personnel. The police determined that the Jeep was still inside the garage. When officers checked the lease, they discovered that the townhome was rented by someone known to the Auto Theft Detectives to be involved in prior thefts of high-performance vehicles. The suspect also had an active warrant for property theft ranging from $30,000 to $150,000. This prior warrant, issued last July by Detective Kaschalk, directly linked the suspect to a stolen Corvette and a stolen Dodge Charger Scat Pack.
LoJack Helps Locate the Stolen Vehicles
Detectives Kaschalk and Stacy obtained a search warrant for the garage and residence. The Auto Theft Salvage Unit along with North Central Patrol Officers executed the search warrant.
The stolen Jeep Trackhawk, valued at $100K, and the stolen Corvette, valued at $80K, were recovered from inside the garage. Both stolen vehicles displayed "Dealer Agent" paper tags. While the suspect was not at the location, the Detectives did locate documents and pictures of the suspect. The investigation is still ongoing with additional warrants expected for the suspect.
Why Dealerships Need LoJack Installed in Vehicles
With real-time location information and over 35 years partnering with law enforcement, LoJack provides the ultimate vehicle theft protection in the industry. The all-new LoJack also saves you more time and money through efficient lot management. Locate any vehicle on your lot quicker, review battery and inventory status easier, and focus more on selling. Engage more with customers through service reminders and targeted marketing campaigns designed to increase your retention rate and make you more money.
Learn more about why dealers just like you are switching to LoJack, and schedule a live demo today.