It Could Never Happen to Me: Car Dealership Thefts in 2021
April 20, 2022
Ashvir Toor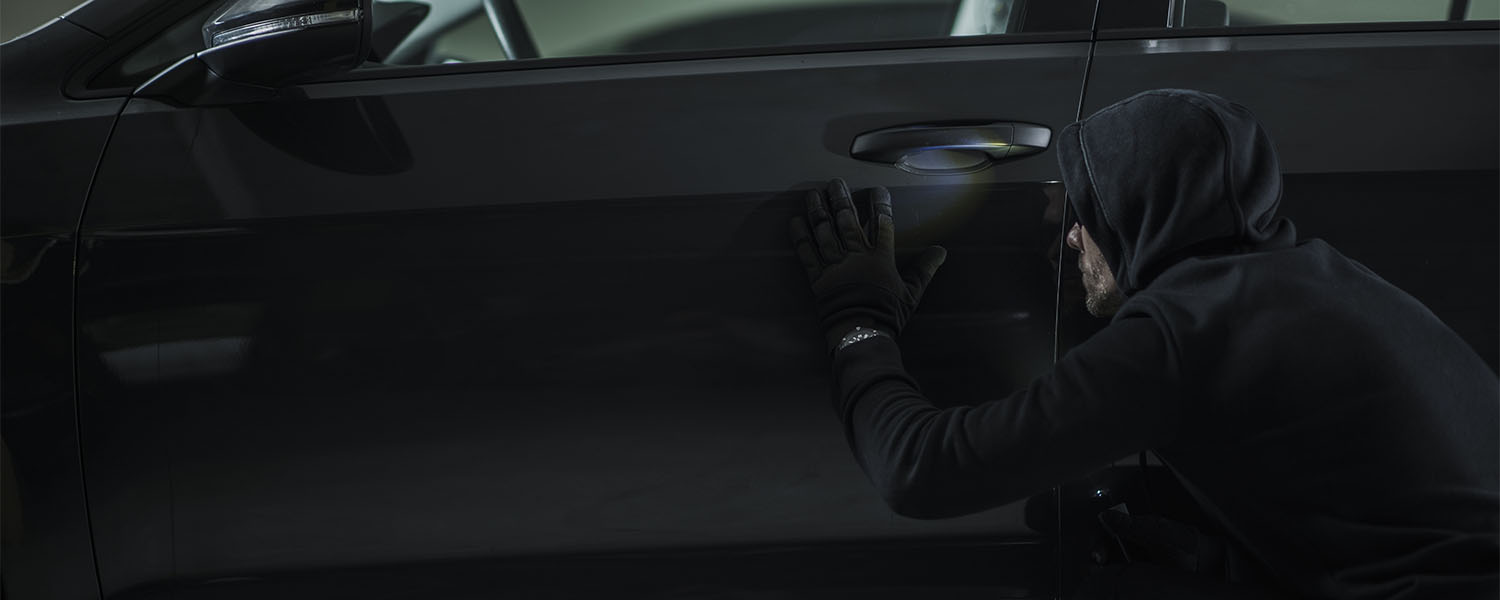 Car theft is as significant for a dealer as it is for a private individual. In addition to the lost inventory and revenue, there's an impact on your insurance, your time (spent working with law enforcement), and your sales floor. You can take every precaution – hiring overnight security guards, maintaining well-lit lots, and getting security cameras to cover every angle of your lot – and still might get hit by thieves.
Car theft rose significantly in 2021, and thieves not only went after private vehicles, but dealerships, too. In Milwaukee, overall car theft rose by 152% – and in one district, it rose by a staggering 259%.[1]
Thieves have become incredibly brazen over the last few years, often committing smash'n'grabs in broad daylight.
Here are some of the biggest dealership thefts of 2021:
Luxury cars in Pennsylvania
A group of thieves hit several locations in Pennsylvania, stealing an estimated $500,000 worth of luxury vehicles in less than an hour. A Bentley, Ford F250 Platinum Truck, two Mercedes and two BMWs were stolen from a Bentley dealership in Pittsburgh. Police said thieves were able to manipulate the lock box on each car, quickly gaining access to the keys and driving the cars off the lot.
The crime spree started across town at another Bentley dealership, where multiple Bentleys were stolen in the same manner. Only one Bentley has been recovered – abandoned in West Virginia.[2]
The $77,000 question
Who stole Tennessee's custom orange Shelby GT500? This special Ford Mustang is worth $77,000 and boasts an incredible 760-horsepower…and it was stolen in the early hours of November 10, 2021. The lock box that held the keys to this beauty was broken into and thieves made off with the car at some point overnight between November 9 and 10. Police have no leads, but there's a $10,000 reward for any tips that lead to an arrest![3]
Motor City Mayhem
Four luxury vehicles worth $359,000 from a Dodge dealership in Detroit last September. Thieves broke into the dealership, broke into the lockers that held the keys, and took off with four brand new Dodge trucks. Two of the cars were driven off the showroom floor through a glass door wall, which triggered an alarm and brought police to the scene immediately.
Police were able to determine which cars had been stolen based on which keys were missing. Oakland County's Auto Theft Unit, which brings several police departments together to enable quick recovery of stolen vehicles, was able to track one of the cars, a 2021 Durango Hellcat, valued at about $100,000. When police caught up to the car, the driver crashed it into a brick wall. Three men and one teenager were arrested, and they told police they had bought the car from someone for $5,000 cash.
The other cars were all recovered that night, and police are still trying to determine who stole what. Police believe several of the suspects are responsible for other recent thefts in the area. Thanks to the quick cooperation between agencies trained to respond to car theft, police were able to stop a crime spree in Detroit.[4]
Working around the clock in New Jersey
Between May and June 2021, 22 luxury vehicles were stolen around New Jersey, including Mercedes, BMWs, Land Rovers, Audis, Infinitis, and a Ford Raptor. Most of these cars were stolen from dealerships. In addition, thieves stole non-functioning key fobs from several dealers – which enabled them to steal even more cars. The total value of inventory stolen from dealers in four counties was almost $1 million – plus $52,000 in cash stolen from a safe.
Police eventually arrested six individuals they believe to be responsible for the thefts, and reminded dealers to take every safety precaution. It might be a good idea to upgrade the lock boxes, too, as thieves were able to easily crack them in the last few years.[5]
The bottom line is: Car theft is no joke! While a wild police chase and crazy smash job is great in a movie, it has a major impact on both the car owner and the car dealership. Hopefully, theft trends will start going down again – as they had been from 2010 through 2019.
In the meantime, don't forget to lock up!
---
[1] https://www.motorious.com/articles/features-3/car-thefts-wild/
[2] https://www.wpxi.com/news/top-stories/police-stunned-after-nearly-500000-worth-luxury-cars-stolen-right-off-lot-allegheny-county/JS3547RBMJBPHPX4NEUHXHZAZY/
[3] https://www.motorious.com/articles/news/shelby-gt500-stolen/
[4] https://www.fox2detroit.com/news/four-cars-worth-over-329k-stolen-from-dealership-four-men-arrested-in-birmingham
[5] https://www.motorbiscuit.com/new-jersey-theft-ring-allegedly-stole-22-high-end-cars-valued-787000/