5 Must-Have Features for a Dealership Lot Management Solution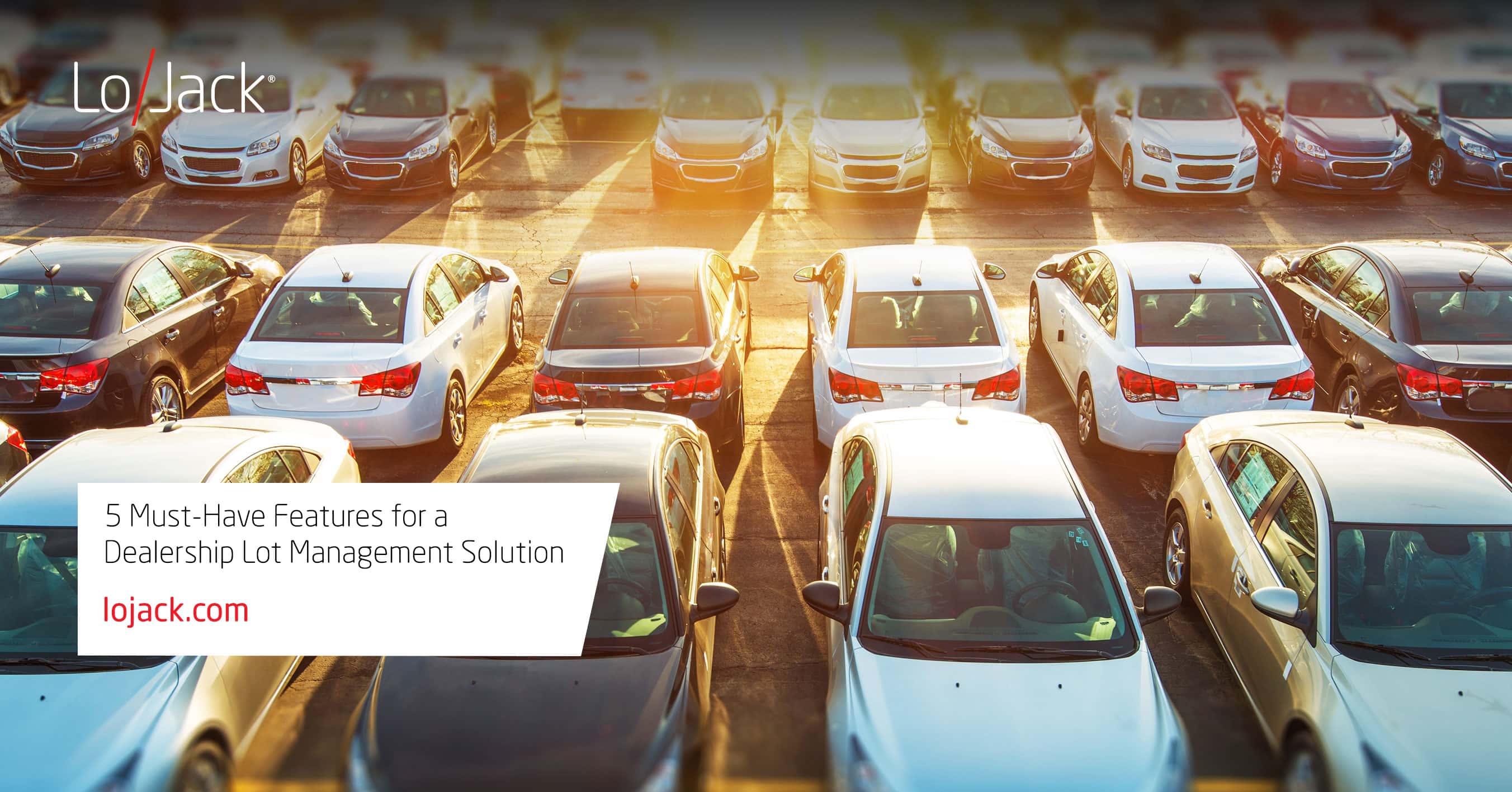 For car dealers with multiple lots or a large vehicle inventory, a lot management solution is essential to maintaining order. The best lot management solutions help you simplify operations, streamline the car buying process and improve your bottom line. Not all of these solutions are created equal, though. If your dealership is considering a lot management system, here are five important factors you should consider.
1. Ease of Use for Sales and Operations
First and foremost, a lot management solution should make life easier for both sales and operations. Look for a solution with a web portal or mobile app that lets you quickly locate vehicles and alerts you if the battery needs charging while on the go. The solution should help operations personnel ensure vehicles are in proper condition for test drives and customer delivery, while allowing sales staff to easily find a car when they're walking the lot with a customer.
2. DMS Integration
Lot management tools are most effective when they take advantage of the data at their disposal. Look for a solution that can integrate with your DMS system. With that integration in place, you can search for vehicles on the lot by things like stock number, VIN or a number of other advanced criteria, helping you speed up the sales cycle.
3. Unauthorized Use Alerts
Your vehicles are your most important assets. Theft and unauthorized vehicle usage are problems that require a dedication solution. The faster you can know if these incidents happen, the better position you'll be in to respond and minimize your losses. Look for a lot management tool that can send you alerts when a vehicle leaves the lot—and make sure it's configurable so loaner vehicles don't trigger an alert.
4. Customer Sell-Through Capability
The best inventory management solutions let you turn your investment into a profit center with a consumer sell-through component. These sell-through solutions can deliver powerful connected car features that benefit consumers and also allow you to create an ongoing relationship with your customers. Make sure your lot management solution can be seamlessly sold through to consumers and help you improve your PVR.
5. Trusted Brand
Your customers' trust in you relies on many factors—including the brands you choose to offer. A lot management system with rugged, trusted hardware and software from a company with expertise and a trusted name will pay dividends in the long run. A stable business partner will help your dealership spend less time worrying and more time selling.
To learn more about LoJack's nationwide inventory management and connected car solutions, check out here.